Air Conditioning Unit Cleaning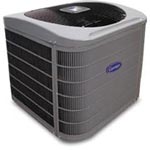 Temperature changes and humidity levels allied with accumulations of dust and debris, typically found in dirty air conditioning ducts, create the ideal conditions for the growth and spread of infectious micro-organisms. Unfortunately people – at home, at work or in public environments, are not aware of the damaging impact of dirty air conditioning ducts. They do not understand that dirty ducts not only affect the performance of the air conditioning system, but even more important – it affects their health and wellbeing. Uncleaned air ducts that carry cool and heat throughout your living or working space can become a health hazard and cause major problems with your entire air conditioning system. They can also affect the cost you pay for air conditioning.
Special Offer!
Air Conditioner Clean & Check – $49.95 For Just A/C Cleaning or With Whip Cleaning Package (NO CHARGE with Brush Cleaning Package)
We will clean your system with a Rotary Brush Duct Cleaning. The housing unit of the air conditioning system will be removed and cleaned from the inside out. We'll clean the condenser coil, the fan motor blade, and fan motor and do a full debris removal. We will then make an inspection to make sure that everything is working properly.
Call Mighty Clean Ducts Now
to Guarantee a Healthy and
Intact Air Conditioning System