Dirty ducts? What to expect from a proper duct cleaning
Dirt, small garbage and other bacteria attracting items could be lurking in your air ducts and you wouldn't even know it. Yuck! Getting your air ducts cleaned will help ensure a healthy and efficient home. But there's one problem: how do you know your home is getting a thorough cleaning? Talk to the experts at Mighty Clean Ducts.
Sheldon, a senior air duct cleaning technician of Mighty Ducts Ltd, has been in the business long enough to know what goes into a proper and thorough air duct cleaning. Here's what you need to know before you hire a duct cleaning contractor.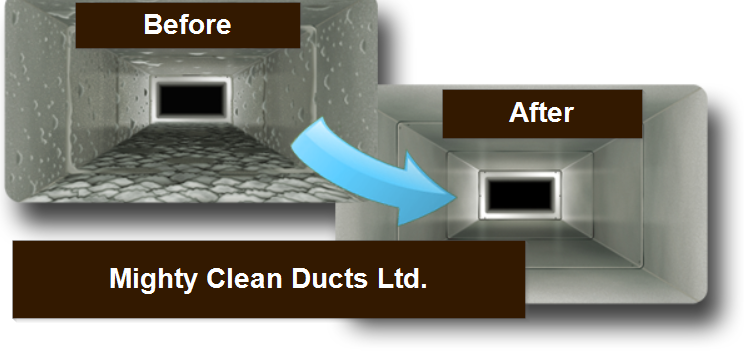 Research the air duct cleaning contractor
When selecting a contractor, Sheldon says homeowners should check whether the company has affiliations with reputable trade organizations such as National Air Duct Cleaners Association (NADCA), a non-profit association of companies that clean HVAC systems. It represents companies that are qualified to inspect, clean and restore HVAC systems. The Qualified Air Duct Cleaners Affiliation (QUADCA) is an organization that recognizes reputable air duct cleaning businesses once they're inspected by the QUADCA team, ensuring they use proper tools and equipment.
Guess what? Mighty Clean Ducts has been recognized by both organizations, so you as the homeowner knows you're getting a thorough duct cleaning by a reputable organization.  Sheldon also recommends homeowners research customer reviews.
Here's why you should hire an air duct cleaning contractor with these credentials:
Don't be afraid to ask for references.  A contractor should be able to provide references of work completed within the last 30 days. "If the company is constantly busy and is consistently doing work, they should be able to provide you with a reference as early as the day before," says Sheldon.
Ask for an assessment
The contractor should inspect the system prior to performing any work and should be able to confirm whether or not the air duct cleaning service is necessary. Mighty Clean Ducts charges $89 for an assessment, and gives a $50 credit which then can be applied towards a future air duct cleaning should the service not be needed. Using digital cameras, a contractor should be able to tell whether your system needs to be cleaned or not. Typically, air duct cleaning should be done every five to seven years, though a home in a high-traffic area or in an area that is currently under construction may require more frequent cleanings.
Latest News
Categories
Archives